It's beautiful to see communities pull together in difficult times. Over the last few months, there has been an overwhelming amount of support for small businesses, especially within our Kansas City community. At Unique Painting, we're so grateful and we're doing our best to pay it forward.
In November, we got to introduce you to many of our small business friends with fun contests and giveaways. We're using December to talk about giving back to the community with our partners at Answering the Call.
Many of us don't realize the peace of mind we have in our first responders until we need them. We go about our normal lives until something drastically changes everything, something that threatens our life or the lives of the ones we love. In our most terrifying moments, we have someone we can call.
The men and women that answer the call wake up in the morning knowing they will encounter dangerous situations. They have an internal fire to protect and serve. It's a passion that compels them to lay down life and limb for their fellow human.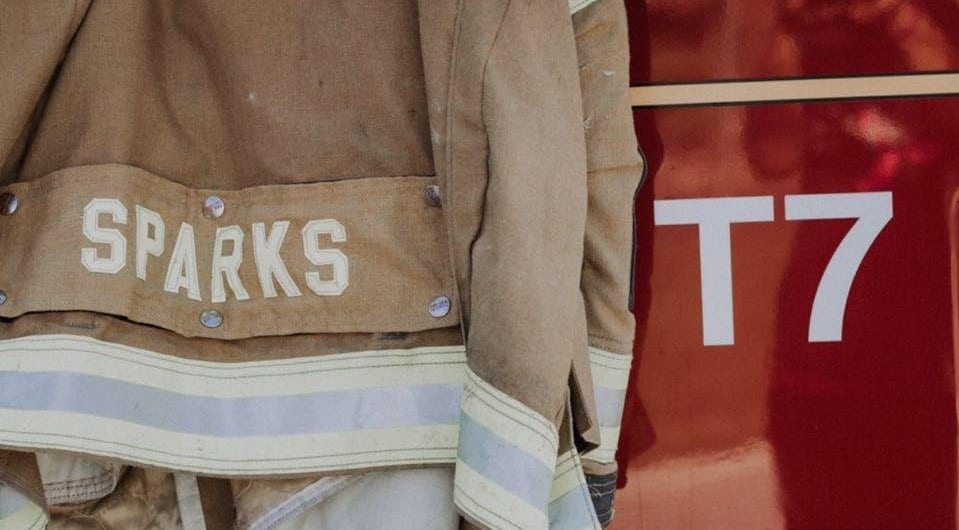 Answering the Call exists for them. When a first responder in the Kansas City area is injured or receives a medical prognosis that prohibits them from their duties, Answering the Call is there to help.
The job of a first responder is physical. Rarely does one diffuse an emergency situation sitting down. When these men and women are incapacitated, it doesn't make their job difficult, it makes it impossible. Instead of being able to work from home or pull a half day, these heroes are stuck waiting for healing and wishing for health.
Then the mail arrives. While they are recovering or battling illness, life goes on around them. Their bills keep coming, even when their paycheck doesn't. It's one more thing to worry about. That's why Answering the Call does what they do.
Because they believe that the brave men and women who never fail to answer the call in a time of need deserve someone that will answer theirs. In addition to financial assistance, Answering the Call is also generating awareness on how the public can better support our first responders.
It's easy to think that their struggles are much like ours. If they break their arm putting up holiday lights they still go into the office with a sling, right? But, for a first responder bodily injury or illness can keep them from work. Add to that the increased reality that those injuries can happen while they're doing their job.
Unique Painting is proud to partner with Answering the Call. We're inviting you to join us in supporting this organization that refuses to fail those who never fail us. If you're ready to help your local community and first responders, you can visit their website, https://atc911.org to donate money or connect with them on ways you can volunteer.
This is a special community. We've faced difficult times together and it makes all the difference. We know we can count on you. Let's do this.
From our Unique Painting family to yours, we wish you safe and happy holidays!