Cooler weather invites us to spend more time inside. Jumpstart winter projects that will add personality to your space by transforming your home into a place you want to be all winter long.
Here are five of our favorite interior transformations for a bit of inspiration.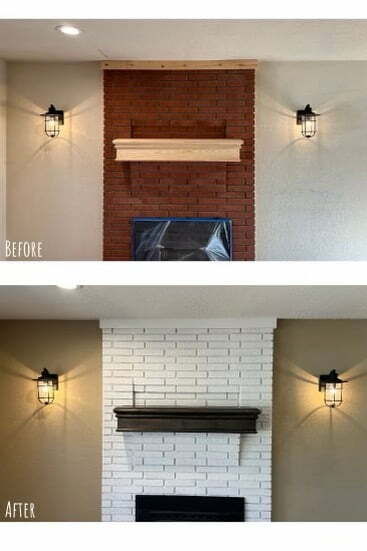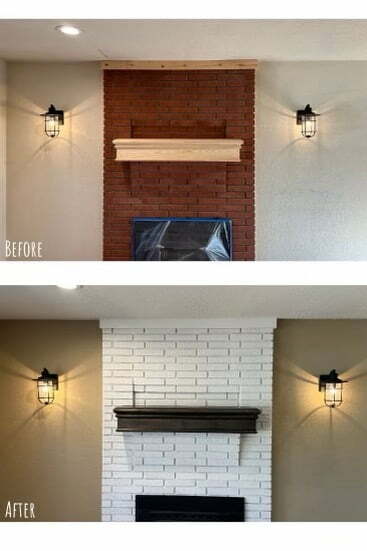 White Brick is the Dreamy-est
If you are looking for a quick and easy way to update your space, try sweeping a shade of white over your tired, outdated brick. It will instantly add freshness and neutralize your room, like this one.
Brick can be tricky, especially near a source of heat. It's wise to consult a professional to determine the type of paint and shade that will compliment the rest of your room.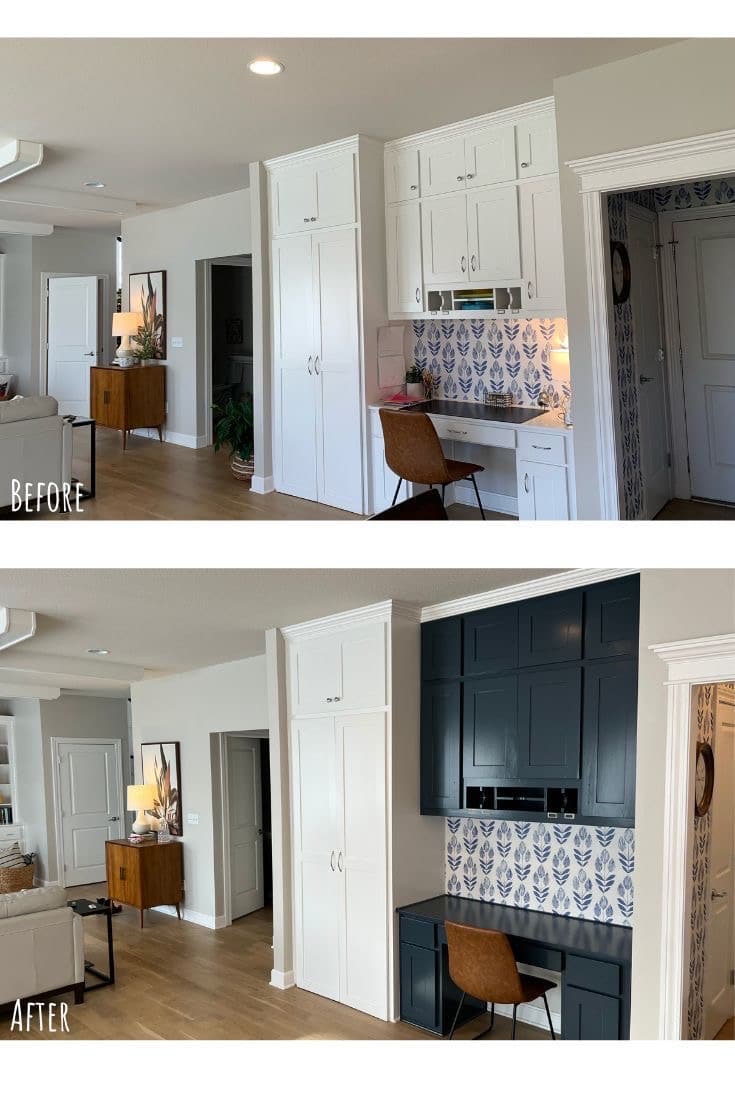 Make a Bold Statement With a Moody Feature
We love the way this project turned out.
With all the white, this bold accent area ties the room, printed wallpaper, and bright living space together. If your space has become so neutral, it's boring; incorporating a bold feature wall or space like this will add dimension and layers to your room without overpowering it.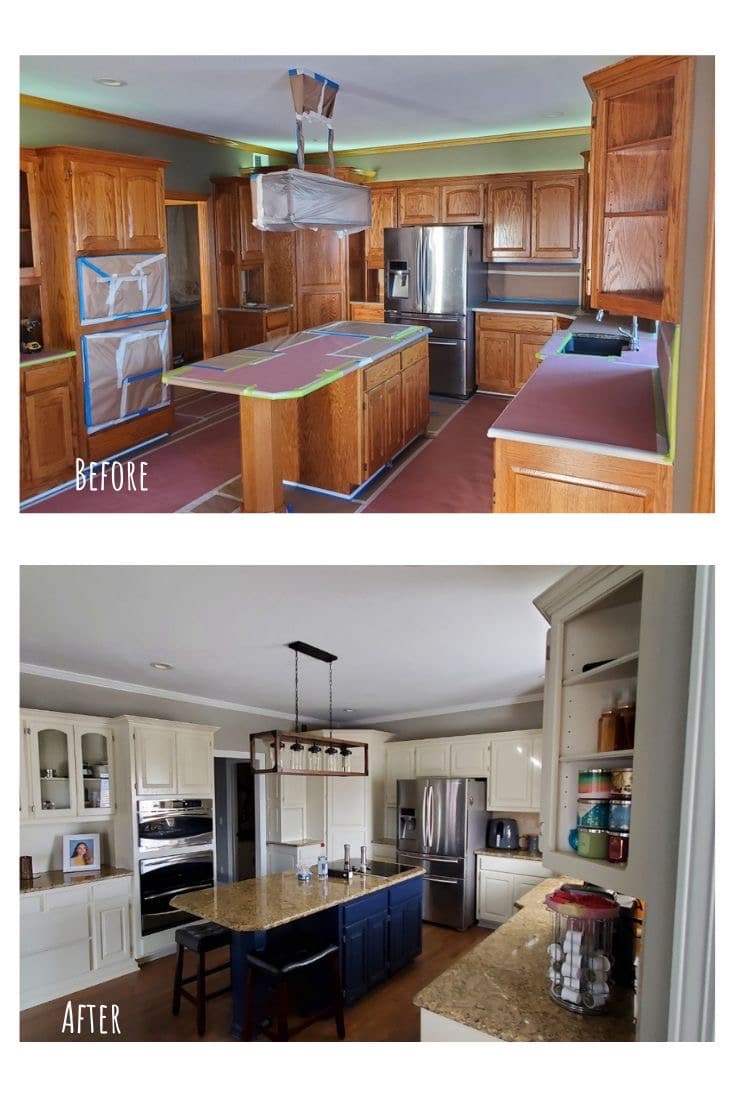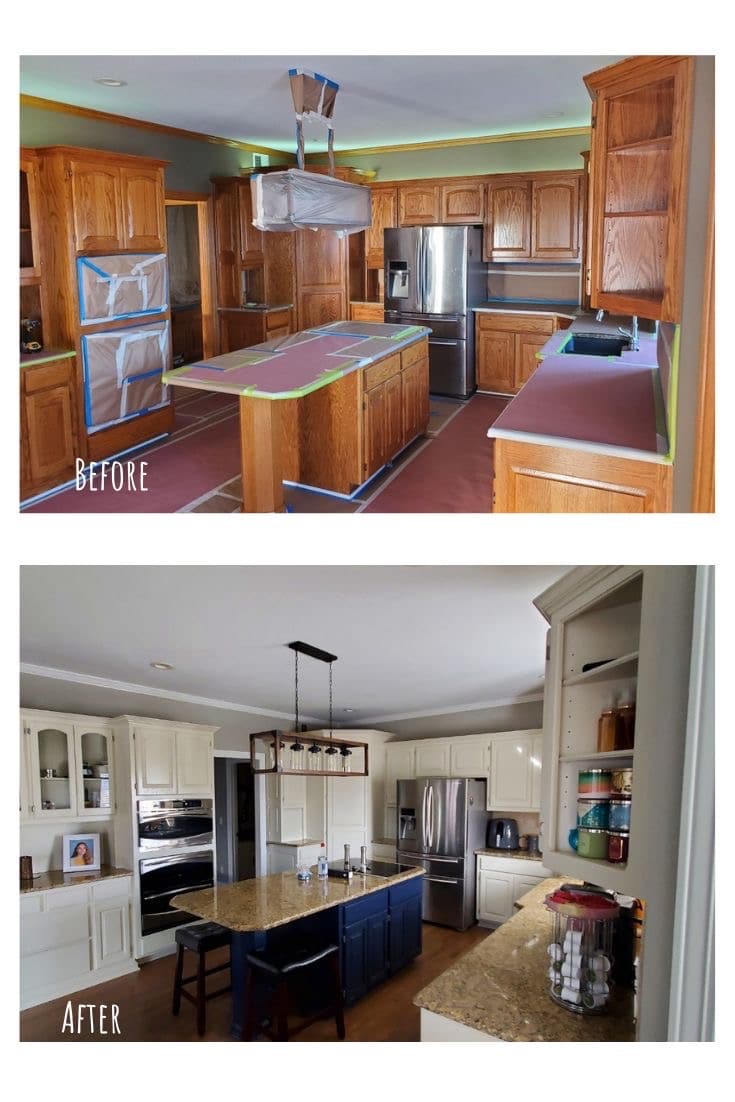 Give Your Outdated Kitchen a Facelift With a Lively Hue
Kitchens are by far the most expensive room to remodel in your house, but you may be surprised what a coat of paint can do for your space.
You may feel that you need to replace everything, but by just refreshing the walls and cabinet color, this kitchen looks modern and new.
Painting your kitchen cabinets is a massive undertaking. This project is best left to a professional to address every cabinet's details.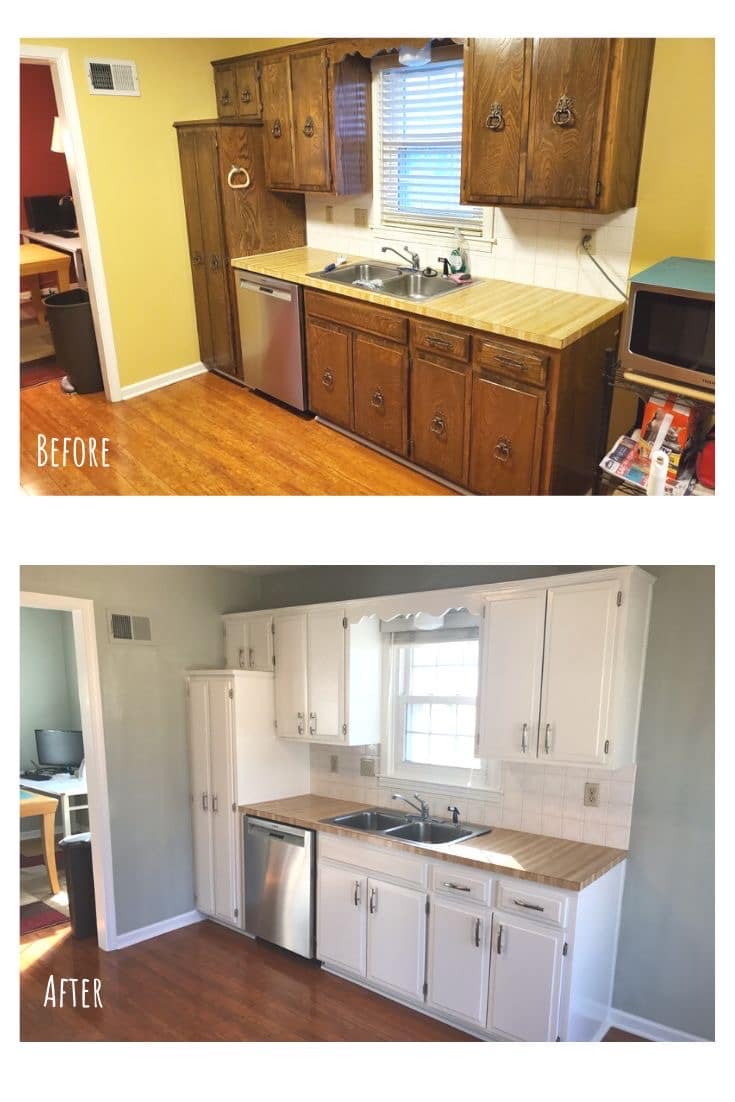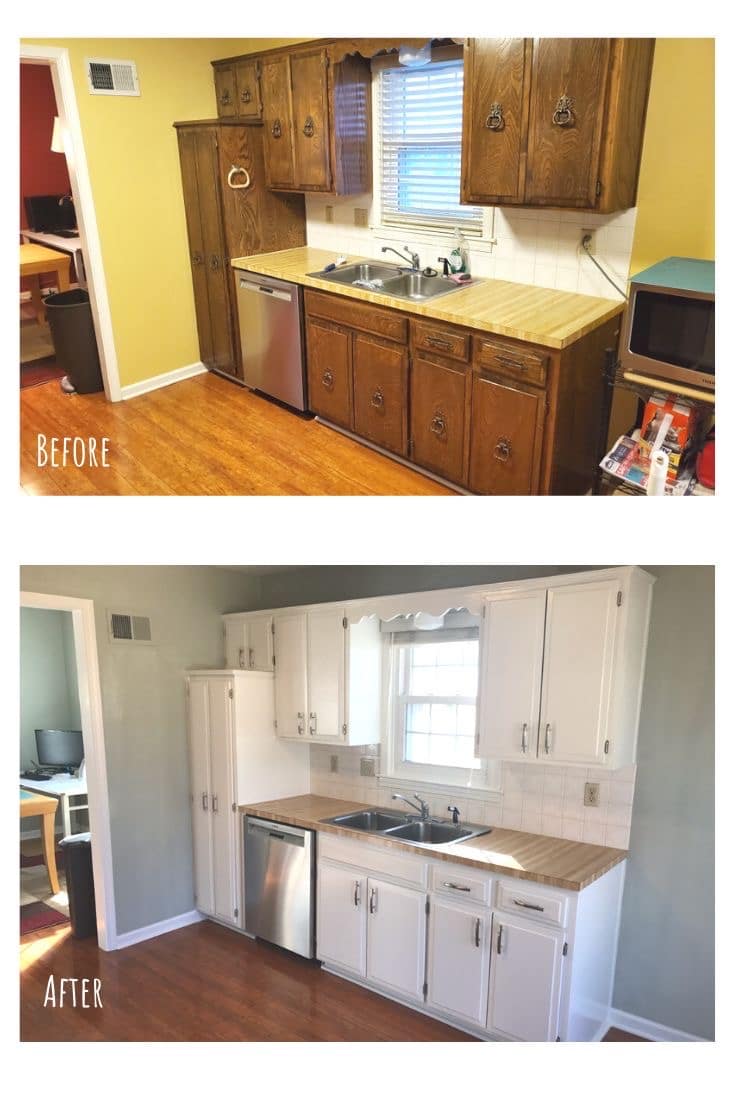 A White Kitchen is Timeless
A white kitchen is a classic statement that will never go out of style. We love how the new white cabinets accent the beautiful butcher block counters.
White kitchens set the stage for a clean and neutral space where you can incorporate virtually any style of accessories. Your kitchen is the gathering place for your home; refreshing this space is well worth the time and effort in revitalizing your home.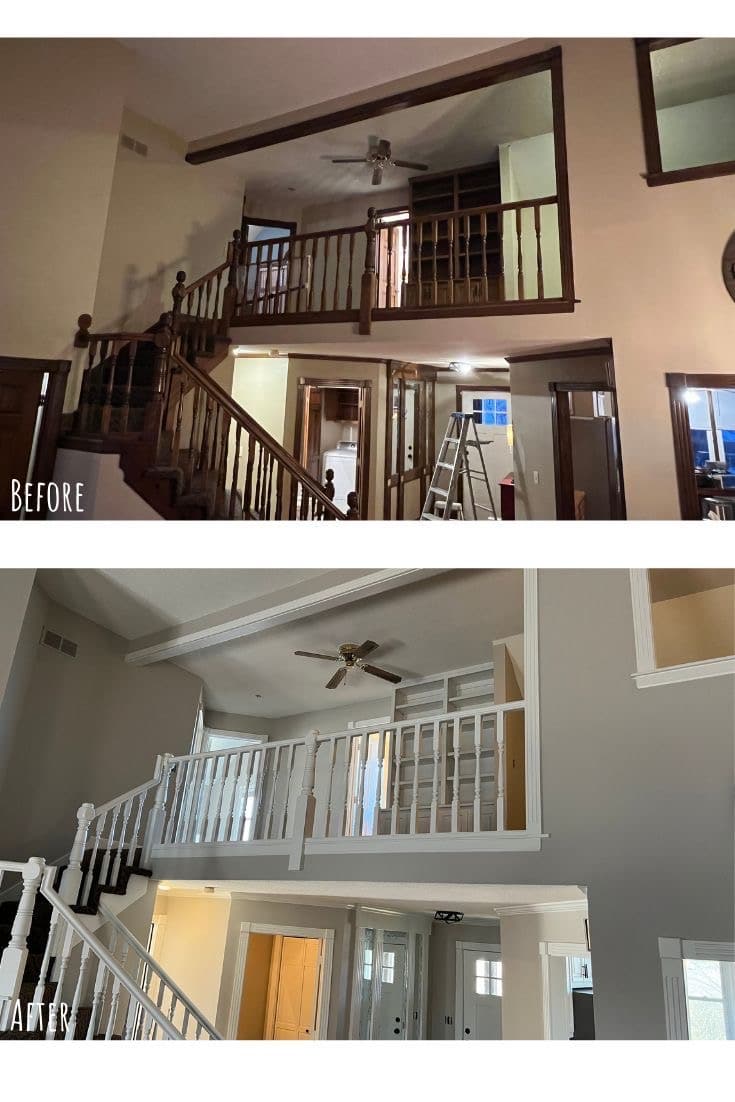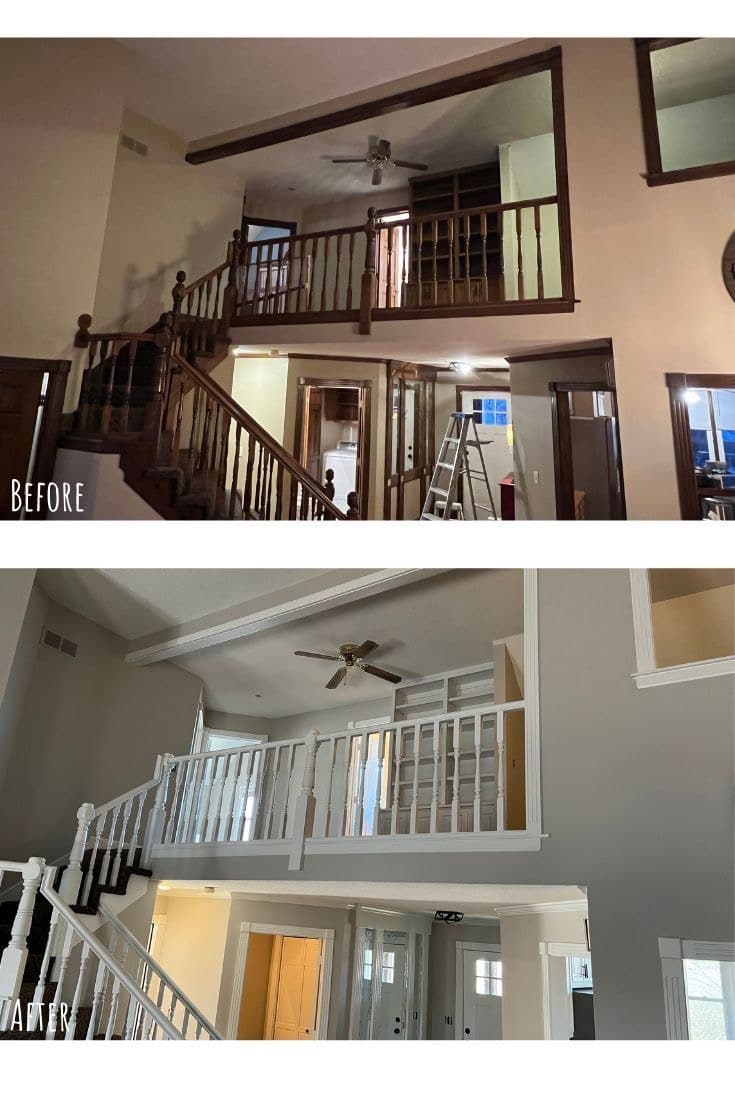 Breathe New Life Into Your Walls and Trim
The absolute best way to make your home feel shiny and new is with a fresh coat of paint on the walls and trim.
If your home is feeling tired and worn, a new hue will clean things up instantly. This home felt outdated and drab. We love the way these gray walls and white trim woke things up and made this house feel more modern and inviting.
If you want to make a change to your home but aren't sure where to start or what it needs, contact our color and design expert, Toska. We provide color consultations, design consultations, and interior and exterior painting services.
We will design and execute a paint job that will make you glad to be inside this winter.